Arroz integral
Arroz integral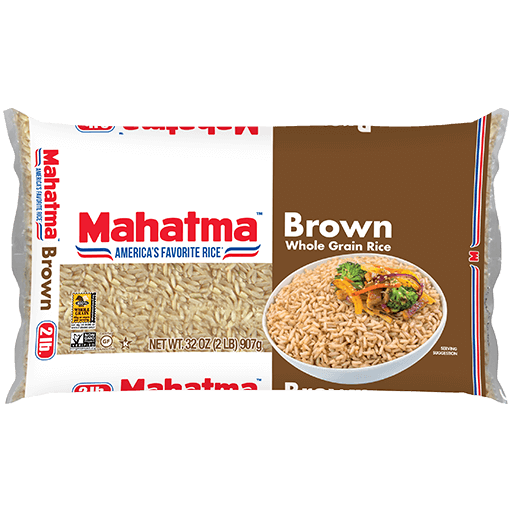 Searching for a whole grain side worth repeating? Classic Spanish rice is one of the simplest and tastiest sides to cook up when looking for something savory to accompany your meat, veggies or fish of choice. This whole grain version uses Mahatma® Brown Rice to give it an added depth of flavor.
Step 1
Heat butter, margarine, or oil in a saucepan. Add onion, green pepper, and rice. Cook over high heat until lightly browned.
Step 2
Add tomatoes, water, salt and pepper; mixing well. Bring to a boil. Cover tightly, lower heat, and simmer gently 30 minutes. Serves 4 to 6.
Perfect for any occasion, this rice dish can add the depth and richness of flavor that's been missing from your next dinner party or everyday lunch prep. Better yet, its buttery mix of spices, stewed tomatoes and green bell pepper takes brown rice to another level. Getting your whole grains never tasted so good.
Making a whole batch for the entire family, but not sure what to do with the leftovers? Use them as a base for a Burrito Rice Bowl and you've got an easy on-the-go lunch. Or try making an indulgent dessert by following our Arroz con Leche Colombian recipe.
If you want to discover more savory classic rice dishes, we recommend you try our suggestion for the best authentic Spanish Paella recipe. The results won't disappoint!
To add a richer flavor, use chicken or vegetable broth instead of water and add liquid as needed to reach the desired texture. Need a protein? Stir in shredded chicken or pre-cooked shrimp after the rice has reached the desired texture.